by Pete Macinta
You may download and use with attribution, copyright notice shown, and provided any chart, illustration, or image is not altered nor sold.
God bless!
---
The following chart shows the two major time periods before the earth is destroyed.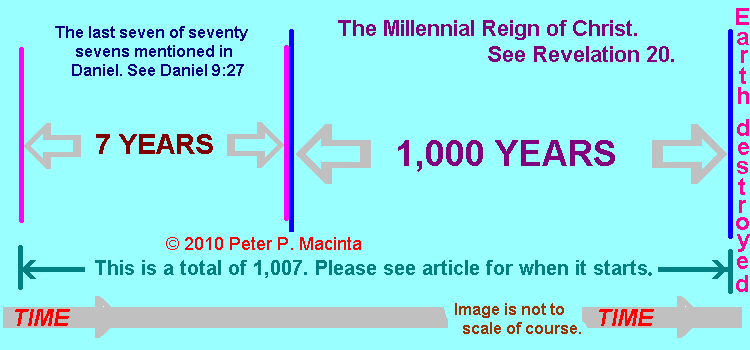 Articles pertinent to this chart include . . .
Futuristic Holy Bible Prophecy At A Glance
The following chart shows events of Daniel's 70th Seven.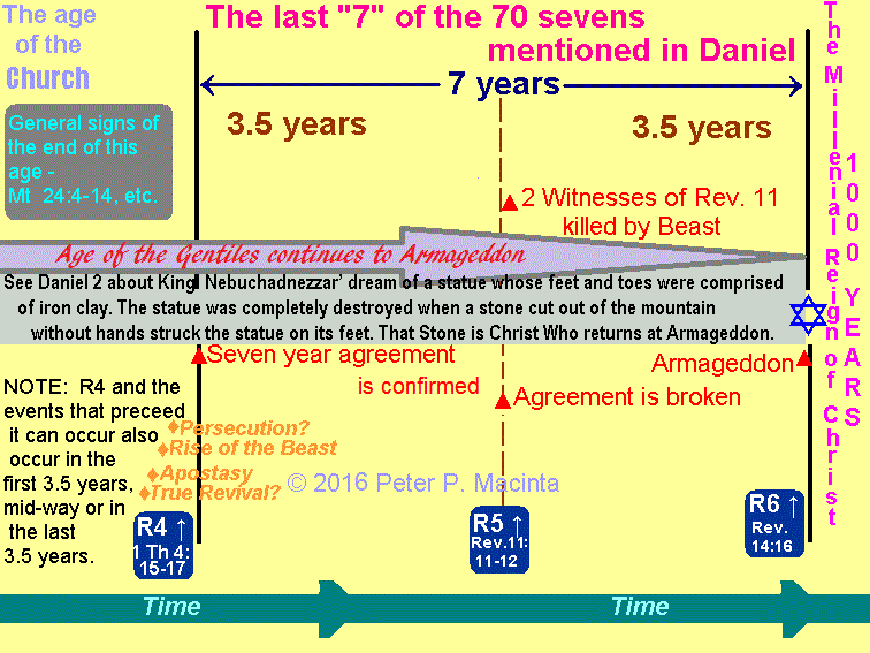 Articles pertinent to this chart include . . .
Futuristic Holy Bible Prophecy At A Glance
Back to the top | Back to image, chart, illustration index | H o m e